Covid - 19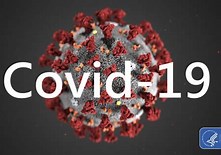 Ludford Parish Council has continued to operate throughout the Covid -19 pandemic. However, following Government guidance the Parish Council will not be meeting in person for the foreseeable future.
Parish Business will still be discussed at virtual meetings. These meetings will last no longer than 40 minutes and the Agendas therefore will be somewhat condensed. All statutory functions, such as Clerks wages, street lighting bills etc will not be discussed. Planning permissions will still be discussed but Councillors will have had some knowledge of them beforehand. The Parish website also has details of all planning matters currently outstanding together with details of old permissions.
Agendas and Minutes will continue to be added to the website and if/when it is safe to do so, will be put up on the noticeboards.
Members of the public are welcome to join the virtual meetings, details of how to do this will be posted on the website or please contact the Clerk for advice and information.
The current position for a Casual Parish Councillor is still vacant and applications are welcomed still.